Custom Sheet Metal Fabrication
Custom Sheet Metal Fabrication
Sheet Metal Production Process
For any sheet metal part, it has a certain manufacturing process, so-called process flow. With the difference in the structure of sheet metal parts, the process flow may be different. The process described below is mainly what our factory can do. Our metal fabrication facilities allow us to work on a vast range of work pieces. We are capable of fabricating small to large assembly work including high integrity machined components.

Metal Cutting

We have Amada CNC punching machine, laser cutting machine, and flame cutting machine for sheet metal cutting.

Stamping

We have our own tooling design & manufacturing workshop, and 10 sets punch press machine for precision stamping parts.

Bending

We have 4 sets bending machine, 3 sets for sheet metal, 1 set for heavy steel.

Press Riveting

We have 2 sets pressure riveting machine to realize the reliable connection of two parts.

Powder coating

We have our own painting line that meets the environmental requirements of the government, to provide one-stop metal fabrication for customer's different requirements.

Inspection Equipment

We have quality inspection process in accordance with ISO9001:2008.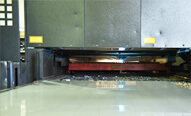 Cutting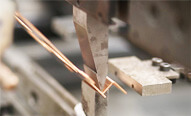 Bending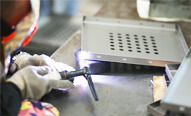 Welding
Powder Coating
Sheet Metal Material
Aluminium
Carbon Steel
Stainless steel
Brass
Copper
Sheet Metal Finish
Self--owned
Powder Coating
Painting
Sandblasting
Outsourced
Anodize
Zinc Coat
Chromeplate
Silk-screen
Brush
Mirror Polish
Sheet Metal Application
CABINETS Sheet metal offers a cost-effective way to fabricate product device panels, boxes and cases for a variety of applications. We build enclosures and cabinets of all styles.
BRACKETS Builds custom brackets and miscellaneous sheet metal components, well-suited for either lightweight applications or when a high degree of corrosion-resistance is needed. All hardware and fasteners that are needed can be fully built in.
Custom Tooling Manufacturing
Tooling R&D
Tooling is the process of designing and engineering the tools that are necessary to manufacture parts or components, building sheet metal stamping dies and tooling has been the heart of CSCM. For cold forming, sheet metal, precise manufacturing, continuous evaluation of our process, we have our own tooling engineer team to design and manufacturing stamping die to cost down tooling cost for both clients and us.
Why Is Tooling Important?
The quality of a finished part, its properties, the speed and accuracy with which it can be produced and the repeatability of manufacture in high volume production runs, all depend on the precision and characteristics of the tooling. So for the best parts, tooling needs to be designed and engineered to the highest quality.

Tooling life:
Cold plate, 10,000 shots--20,000 shots
Normal, 200,000 shots--300,000 shots
Custom sheet metal fabrication
Material Stainless...
More>>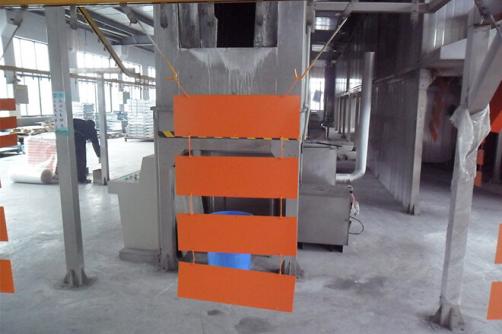 Sheet metal powder coating service
Product name Sheet m...
More>>