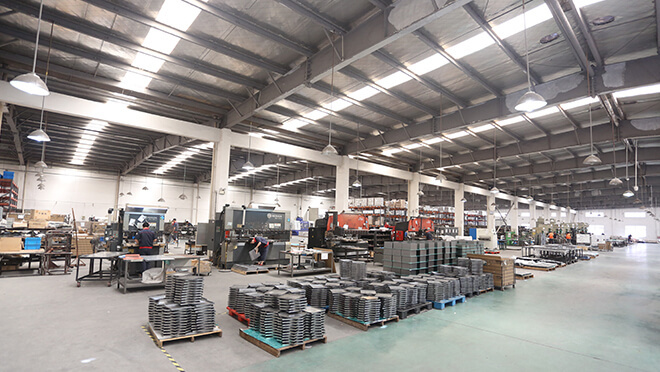 CS&CM Metalwork Co., Ltd is a Shanghai, China-based metal fabrication company.
Integrating warehousing, sales, and after-sales service to better serve customers. CSCM has been approved by the International Organization for Standardization for quality control and the China classification society has given quality certifications, with import and export certificates.
Dedicated to crafting premium steel OEM/ODM products for use in the following industries: servo robot, machine tool, electric power system, inverter, automatic control system, semiconductor equipment, and semiconductor detection equipment, communication equipment of switch, router, optical fiber access, filters, and rectifiers.
We have a talented staff of 120 people, including 90 line workers, 8 technologists, 5 salespeople. CS&CM's support and resources to enhances our production capacity, product design, mold development, CNC precision machining, metal surface treatment, quality control promotion. Products and services are exported to America, Euro, South America, Southeast Asia, and many countries.
Our strengths:




Our team are experts of tooling design and in-house production, helping our clients to save on cost by the by economical production. We have automatic powder coating line in house, which prevents the scratches and delayed shipment of sub-contracting. Our workers are fully trained by the Japanese experts, and we have successfully gone through the strictly factory audition by a few very large company. We have a very tough quality control system, because we are strongly required to provide 100% qualified products to our Japanese client, or a very expensive fine. We have invested in an advanced environment- with a protection system in our factory, and we exceed the regulation by placed by the Chinese government , which have caused many of our competitors' workshop to shut down.

To see is to believe, we warmly welcome you to visit our factory any time, and we look forward to establishing the long-term business relationship and win-win collaboration with you!